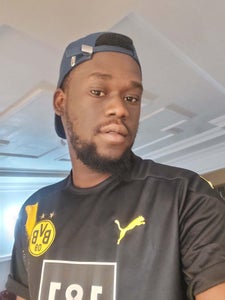 |
|
Since early childhood, Stephen Abiola has been passionate about sports betting and casino gambling. He managed to develop his interest in betting by visiting different gambling venues and spending thousands of dollars wagering on various games.
Currently, Stephen writes for diverse iGaming companies educating and informing readers about all he has learnt while playing. His main areas of expertise include Casino reviews, Bonus guidelines, Gambling strategies, Sport betting guides and many more.
Stephen Abiola has created close to 1000 gambling-related content and hopes to create even more so that more people can get informed about sports betting and learn how to maximize their wins.
Aside from writing, Stephen Abiola is also experienced in interior design, modelling and 3D animation. Stephen's hobbies include swimming, playing Call of Duty and streaming youtube.
|