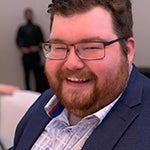 |Patrick covers the NHL, MLB, and NCAA football for BettingTop10 Canada. He's a huge fan of both sports – as well as many others. He is a huge Ducks and Cardinals fan, despite them being nowhere close to his birthplace of Ottawa, Canada.
Patrick always wanted to be a writer, and sports were his favourite thing in the world, so he combined the two to make a career. As he says: "I have been a long-time gambler and sports betting writer that isn't afraid to look at the underdog or specials."
Follow me on Twitter @Patrick_Trudeau so we can talk betting, sports, or why ketchup DOES belong on Poutine.